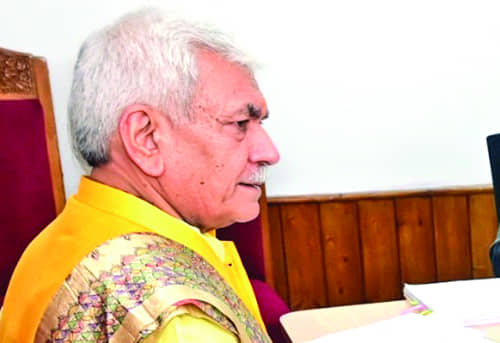 Gives nod to implementation of second NJPC in favour of Judicial Officers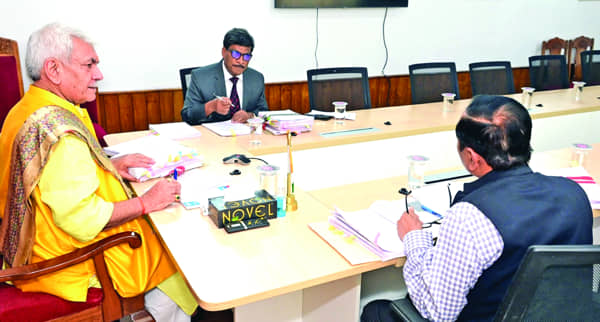 STATE TIMES NEWS
SRINAGAR: The Administrative Council (AC), which met here, under the chairmanship of the Lieutenant Governor, Manoj Sinha, gave nod for creation of "Jammu and Kashmir Sports cadre" under the administrative control of Youth Service and Sports Department, along with the creation of 235 posts to be utilized for appointment of outstanding sports persons, which include 10 Gazetted posts.
Rajeev Rai Bhatnagar, Advisor to Lieutenant Governor, Dr. Arun Kumar Mehta, Chief Secretary, J&K and Dr. Mandeep Kumar Bhandari, Principal Secretary to Lieutenant Governor, attended the meeting.
With this decision, the process for appointment of outstanding sportspersons will commence, which has been entangled in various legal and procedural issues for the past few years. The new rules have been formulated with the view to motivate the young people for sports activities and also to encourage the outstanding sportspersons. Recognition of sportspersons from J&K at the national and international level across different sports categories is a testament of the efforts of the government to rejuvenate sports activities in the Union Territory.
The government endeavors to make these appointments a yearly affair so as to provide an enabling environment for promotion of sports in J&K. Besides, the appointment of outstanding sportspersons as mentors would give a major fillip to the training & development process of youth and increase their participation in local, national, and worldwide competitions.
In yet another decide ion, the Administrative Council also approved the implementation of the Second National Judicial Pay Commission in favor of Judicial Officers. The implementation of the Second National Judicial Pay Commission (SNJPC) shall benefit those Judicial Officers who, on 01.01.2016, were holding permanent or temporary posts in the Jammu & Kashmir State Subordinate Judiciary, Judicial Officers who have been appointed against any post in the Subordinate Judiciary from 01.01.2016 up to the date of issuance of Jammu & Kashmir Subordinate Judicial (Revised) Pay Rules, 2023 (Implementation of Second National Judicial Pay Commission) and also to those who may be appointed against any such post hereafter.
The Implementation of SNJPC in favour of Judicial Officers of the Subordinate Courts is based on the analogy of the 7th Pay Commission and the decision entails a financial implication of an estimated amount of Rs. 75.38 Crore.