BHADERWAH/JAMMU: Three mud houses belonging to Gujjar families were gutted in a huge fire in the Dhadkai area of Doda district in the early hours of Friday destroying properties worth lakhs, police said.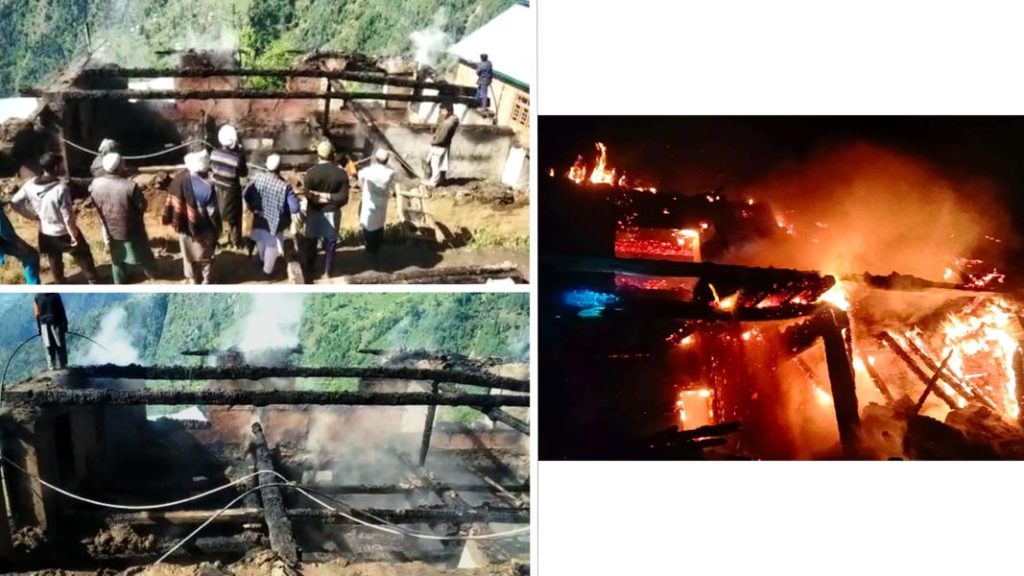 There were no casualties or injuries in the incident and the cause of the fire is unknown.
Sub-divisional police officer Gandoh Adil Rishu said three families were rendered homeless by the incident that took place in a village in the Gandoh sub-division.
The fire erupted at 1 am in one of the three houses and quickly spread to the other two houses, the SDPO said. The mud houses belonged to Jamat Ali, Lal Hussain, and Mohd Israel, he added.
SSP Doda Abdul Qayoom said after news of the incident spread, hundreds of locals rushed in and attempted to extinguish the fire but the blaze had already engulfed all three houses.
"We have registered a case regarding the accident and the report will be submitted to the DC (Deputy Commissioner) so that the process of compensation is processed at the earliest," the SSP said.
BDC chairman Gandoh Mohd Hanief said the efforts by locals at the spot prevented the fire from spreading to adjoining houses.
Hanief said the rescue teams faced significant delays in reaching the affected area due to poor road connectivity to the village.
"The lack of road infrastructure has proven to be a major hurdle in dealing with emergencies effectively," the BDC chairman added.
Distressed by the incident, the locals urged the district administration to fix roads promptly.
They called for immediate action to prevent a repeat of the tragedy. They also appealed to the administration to provide those affected by Friday's fire with immediate relief. (PTI)