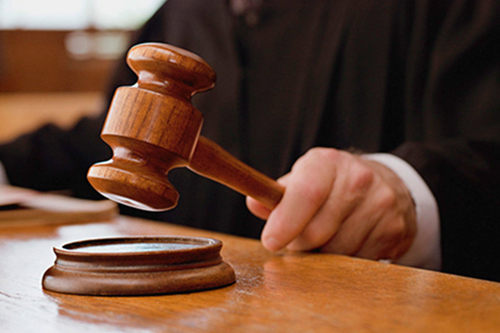 Violation of Sikh Gurdwaras & Religious Endowment Act
STATE TIMES NEWS
JAMMU: The Jammu and Kashmir and Ladakh High Court on Friday stayed the operation of a notification, pertaining to the conduct of elections of Gurdwara Parbandhak Board, issued by the Divisional Commissioner of Jammu.
Justice Wasim Sadiq Nargal pronounced the order after hearing the petitioner Satinder Singh who informed the court that he has already filed a writ petition before the High Court, challenging the process of conducting the Gurdwara Parbandhak Board elections in Jammu and Kashmir, wherein notice was issued but the respondents were yet to file their objections.
In addition, the applicant Satinder Singh also informed the court that a similar challenge was made in the Srinagar Wing of the High Court in response to which a coordinate bench of the Srinagar Wing had granted status quo regarding the holding of the elections, albeit for different reasons.
According to the applicant, after the status quo order was passed by the Srinagar Wing, the election process for both the Kashmir and Jammu Divisions, as specified in the notifications issued on January 28, 2023 by the respective Returning Officers, was deferred.
Referring to Section 3 of the Sikh Gurdwaras and Religious Endowment Act, 1973, which outlines the composition and constitution of the Board which consists of fifteen members, with eight members from Jammu Division and seven members from Kashmir Division, the petitioner argued that the election process should be conducted jointly for both divisions and not separately.
The petitioner further cited Section 8 of the Act, which outlines the composition of Board members, including the President and other office bearers, and the procedure for their election in a General Meeting and contended that since the election process is already under adjudication in two writ petitions, including the one before the High Court, the Divisional Commissioner of Jammu should not have issued the impugned notification dated May 9, 2023 for conducting elections in Jammu Division only. This violates the provisions of the Sikh Gurdwaras and Religious Endowment Act and the rules framed under it, the petitioner argued.
Justice Nargal after hearing arguments of the petitioner and perusing the record, found a prima facie case for granting indulgence. Advocate Meharban Singh appeared on behalf of the petitioner Satinder Singh while Advocate Priyanka Bhat vice Sr AAG Monika Kohli appeared for the respondents.
"The Divisional Commissioner, Jammu had issued the Notification dated 09.05.2023 illegally by directing conduct of the elections in Jammu Division only, even though the Sikh Gurdwaras and Religious Endowment Act, 1973 and the rules framed there under provide that the Board is a single constituent body and its members i.e., fifteen in all, can be elected by a single process both at Kashmir and Jammu Divisions simultaneously and not otherwise."
Consequently, the High Court stayed the operation of the impugned notification until the next date of hearing. The High Court has listed the matter again on May 26 for further consideration.