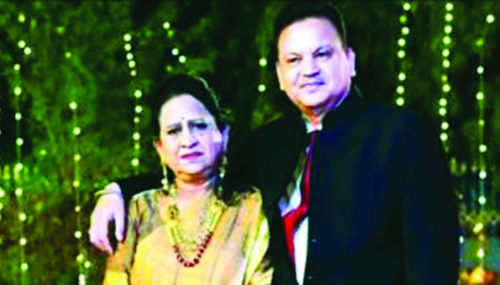 STATE TIMES NEWS
JAMMU: The Crime Branch (CB) wing of Jammu and Kashmir Police has booked one Anita Sharma, wife of Shiv Kumar Sharma, resident of 23 B/C Gandhi Nagar, a known Financer, Fruit Dealer and Wine Merchant for impersonation, cheating and fraud.
The Crime Branch has registered FIR against Anita Sharma in non-bail able offence under Section 420/120B of IPC, punishable upto seven years imprisonment and imposition of fine.
The infamous case, also known as BUNTY-BABLI CASE, reminds of the crimes committed by the hero and heroine in a Bollywood movie.
According to FIR 48/2023, Anita Sharma impersonated as the owner of House Number 84/110-A, Gandhi Nagar and tried to cheat Jammu Municipal Corporation to get under process certificate which she used to befool municipal officers during construction of House Number 44 D/C Gandhi Nagar whenever officials of Municipal Corporation approached at the site. Anita Sharma used to tell to the concerned officials that she has applied for the building permission to JMC on August 12, 2019.
To substantiate her point, she used to show false documents by concealing the factual position. This, in the process, caused a huge loss to the JMC and the state exchequer by not depositing the requisite Building Permission Fee by adopting fraudulent means. So much so, the illegal construction was in gross violation of the setbacks and other norms of the JMC.