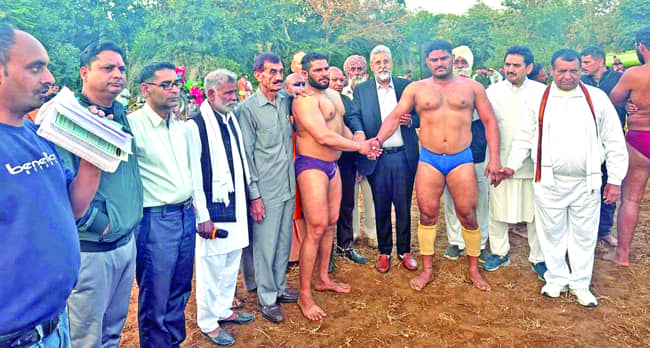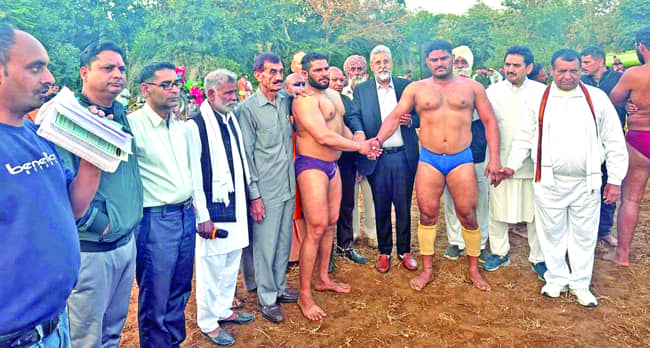 STATE TIMES NEWS
SAMBA: All India Jat Mahasabha (AIJMS) President and former Mayor Jammu Ch Manmohan Singh on Thursday asserted that it is advisable for the youths to get addicted to sports and games rather than falling prey to substance abuse and drug addiction.
The AIJMS President was speaking as Chief Guest after inaugurating a Dangal competition organized at Jat Stadium in Dayala Chak.
On the occasion, Col Shiv Choudhary was the Guest of Honour, DySP Diwan Chand, Ch Avtar Krishan, Ch Sat Pal, Committee members Master Subash Choudhary, Balbir Singh, Pawan Singh, Vijay Singh, Balwan Singh and Tara Singh were present.
Addressing the gathering, the former Mayor spoke about the importance of education and keeping young people safe from harmful drugs.
He warned about the negative impact of drugs on communities and encouraged the Jat community to focus on education and protect their youth from these harmful practices.
While recognizing the police's efforts to fight drug abuse, Ch Manmohan emphasized the crucial role of parents in shielding their children from the temptation of drugs.
He stressed the need for vigilance and open communication to create a supportive environment where young people can flourish without falling prey to societal problems.
The AIJMS President also lauded the efforts of Master Subash Choudhary, Chairman of Dangal Committee for organizing the Dangal in the village for the last more than 16 years to inculcate good habits among the Jat youths.